Over a hundred thousand people in Adamawa State have dumped the Peoples Democratic Party (PDP), and the All Progressive Congress (APC) for the Social Democratic Party (SDP).
National Chairman of SDP, Chief Olu Falae stated this Wednesday during the official decamping rally of Chief Emmanuel Bello to SDP at the Lamido Cinema of Adamawa State.
"I have come to receive Chief Emmanuel Bello and a hundred thousand others who have dumped APC and PDP to join SDP from today they have become a bonafide member in the state.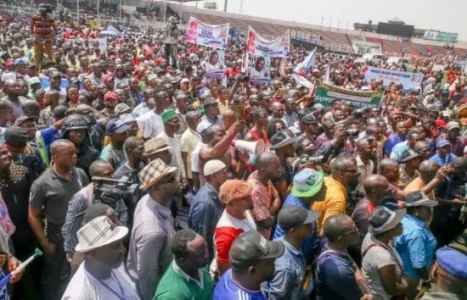 Read more via Daily Post Nigeria –
http://ift.tt/2G2pOFq
--
Get More
Nigeria Political News
Last edited by a moderator: