Inspector General of Police (IGP), Mr Solomon Arase, has disclosed that most of the over 843, 000 applications received from candidates seeking employment as police recruits will not get the job as they have failed the age limit for applicants.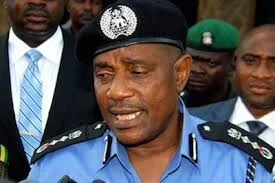 The Police Service Commission (PSC) stipulates 28 years bar in the forms it asked applicants interested in 10, 000 available police jobs to fill in.
Speaking with journalists in Abuja against the backdrop of his first year as IGP, Arase, who is retiring soon, revealed that most of the applicants were between 30 and 34 years of age, adding that such applicants were too old.
He also disclosed that the events that would culminate in the recruitment of successful candidates would begin next month.
"The final process is going to be next month because all those that are uploading details are about 30, 34 (years). All those ones are too old. We won't select them.
"So, all those 700, 000 or 800, 000 (applications) you are seeing, a lot of them will be knocked out when the system meets them because when you don't meet the age criterion, you are sorted out (applications are thrown out).
"When your academic qualification doesn't meet up, you are sorted out (applications are thrown out).
The IGP remarked further that training of successful candidates would be decentralised to the six geo-political zones where he said good-enough facilities would are available.
President Muhammadu Buhari approved the recruitment of 10,000 policemen into the nation's Police Force to reinforce the police for better service.
The exercise is expected to close on May 13.
Source: Tribune