Jide Akintunde, Managing Editor / CEO at Financial Nigeria International Limited has written on the recent sack of FRCN Boss by President Buhari following the retirement of Redeemed Pastor, Adeboye as the General Overseer. Akintunde writes on how religion meddles in the affairs of the government, and has a domineering, consequential effect.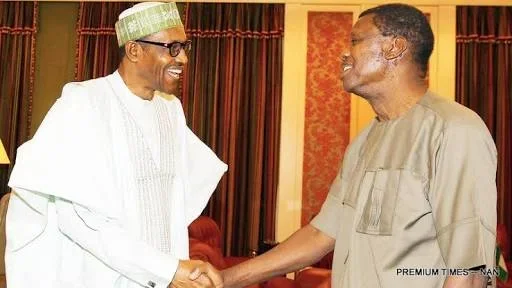 ----
His piece below:
Implementation of a new financial accountability framework saw Pastor Adeboye, General Overseer, Redeemed Christian Church of God, step down from his position in Nigeria, in accordance with the regime-limit of the new regulation. The government of President Buhari – which bids time on important State matters -- swiftly moved in, sacked the CEO of the Financial Reporting Council of Nigeria, and rolled back the reform.
For sure, a backlash is conceivable for limiting the reign of religious leaders in Nigeria. But for 18 months, the implementation of the Treasury Single Account has been hurting the economy. This is obviously fine with President Buhari; TSA is anti-corruption. The irony, however, is that lack of financial disclosure has enabled financial misappropriation in the not-for-profit sector – and religious leaders have mostly been corrupting ethical values in Nigeria. However, it would appear that government's thinking is that economic dislocation is less a problem for the country than upsetting the religious establishment.
If there was anything wrong with the lack of restraint in implementation of the new governance code, it would – in large part – be because of the absence of a board for the FRCN. Such lapses have free reign in the MDAs where there are no ministers, substantive CEOs and boards.
We now know how politically powerful Pastor Adeboye is. But the joke on him will get more serious if he reverts to being the GO of RCCG in Nigeria. It would confirm he enjoys political backing at the highest level. Christianity in Nigeria is known to be devoid of spirituality. As the pastors increase in material wealth and gain political influence, even so is the society becoming more decadent. So why should Pastor Adeboye or any pastor be GO for life? Adeboye didn't even found the RCCG.
---
Jide Akintunde is the Managing Editor/CEO at Financial Nigeria International Limited. This article was first published on LinkedIn.