Reno Omokri, former Special Adviser to ex-President Goodluck Jonathan on Electronic Media, has condemned the memo written by Kaduna state Nasir El-Rufai to President Muhammadu Buhari.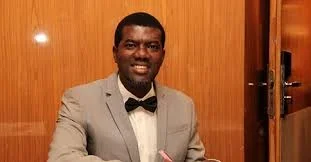 The former Presidential aide took to his Facebook page to write, "The mouth that Nasir El-Rufai used to bite Atiku Abubakar, then Olusegun Obasanjo then Umar Yar'Adua then Goodluck Jonathan has now been used to bite President Buhari!
"A backbiter must always bite and a backstabber must always stab! President Muhammadu Buhari should go and buy former President Obasanjo's book, My Watch, to read what he said about El-Rufai. Said Obasanjo "I recognised his weaknesses; the worst being his inability to be loyal to anybody or any issue consistently for long, but only to Nasir el-Rufai." Did Obasanjo lie? You be the judge!
"A man who cannot govern his state believes he can advise a man who does not know how to govern a nation.
"Do you see why we are where we are? Parts of Kaduna are like a war zone. The state has not achieved any feat economically.
"The governor is in a power tussle with Shehu Sani, a Senator from the state. Kaduna citizens complain about lopsided appointments at the state level. Yet, this busybody leaves all of that to teach the President his business. He cannot carry a rat yet he wants to carry an elephant!"