The Senate President, Bukola Saraki, has filed another application to disqualify Danladi Umar, the chairman of the Code of Conduct Tribunal, from continuing to preside over his trial.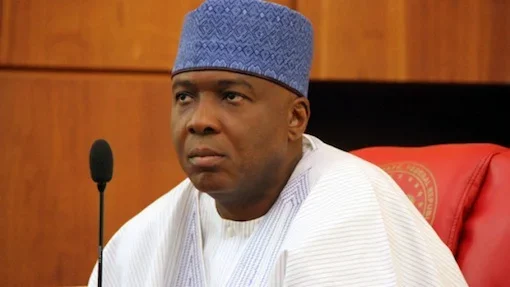 Ajibola Oluyede, a counsel to Mr. Saraki, who is being tried for alleged false and anticipatory assets declaration, filed the application shortly after the trial resumed on Wednesday morning.
Mr. Oluyede said the tribunal chairman still had a serious corruption case against him with the Economic and Financial Crimes Commission.
Mr. Oluyede premised his application on Section 36(1) of the Constitution which addresses the issue of biases and the rules of natural justice.
He had unsuccessfully moved a similar application last week, which resulted in a heated exchange between him and Mr. Umar.
After reading his motion, Mr. Oluyede called the attention of the court to a letter written to the Attorney-General by the EFCC chairman in February 2015, which was part of his exhibits against Mr. Umar.
Justice Umar had initially declined to entertain the motion, but prosecution counsel, Rotimi Jacobs, urged him to admit the application so that it can be argued.
The EFCC has repeatedly said that it has no evidence to prosecute Mr. Umar over the matter.
Source Premium Times