A former Minister of State for Education, Iyabo Anisulowo, has been kidnapped. Anisulowo who served as a Minister during Late Sani Abacha's administration, was kidnapped in Ilaro in Yewa South local government area of Ogun State yesterday evening April 27th.
Confirming the incident, the spokesperson for the state police command, Muyiwa Adejobi, said the state commissioner of police is aware of her abduction and efforts are being made for her to be released unhurt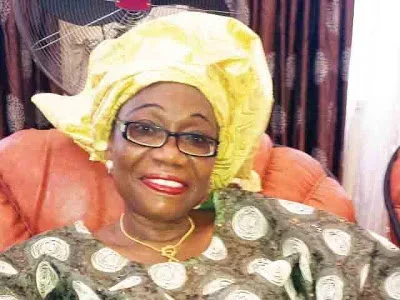 "The Ogun State police command is aware of the kidnapping of Senator Iyabo Anisulowo in Ilaro area around 6pm yesterday. The Commissioner of Police Ogun State CP Abdulmajid Ali has detailed five teams to the area to rescue her unhurt.
The special Anti-Robbery Squad SARS, and Anti-Kidnapping Squad Commanders have been sent to the area by the CP to rescue the senator and apprehend the perpetrators. We have also embarked on scientific investigation of the matter" he said.