The Secretary to the Government of the Federation, Babachir David Lawal over the weekend revealed that only looters and thieves want to see President Muhamamdu Buhari dead.
He stated this when hundreds of All Progressives Congress (APC) supporters loyal to former Adamawa State governor, Murtala Nyako, held a prayer rally for President Muhammad Buhari.
The mammoth crowd under the banner of an association, Buhari/Osinbajo Again (BOA) walked round major streets of Yola on Saturday before terminating the rally at the state office of the party where prayers were offered.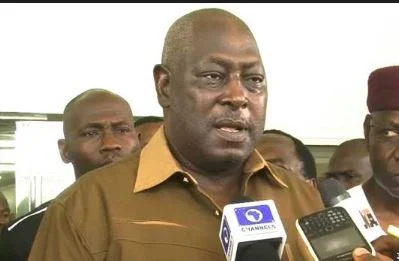 Mr. Lawal, who was represented council chairman of Hong Local Government, Ahmad Halliru Lala, said Nigerians should pray for successful implementation of Buhari's anti-corruption policies.
"The SGF is calling on you to pray for the president and support his anti-corruption drive.
"Those who wish the president death or pray against his return are thieves; such people will be defeated," he said.
In his remark, Sen. Abdulaziz Nyako said it was normal for human beings to fall sick irrespective of their age, added that the rally was a welcome development as it brought patriotic Nigerians together.
He added that his father, Murtala Nyako, Nuhu Ribadu and many others asked him to convey their gratitude to those who participated in the rally.