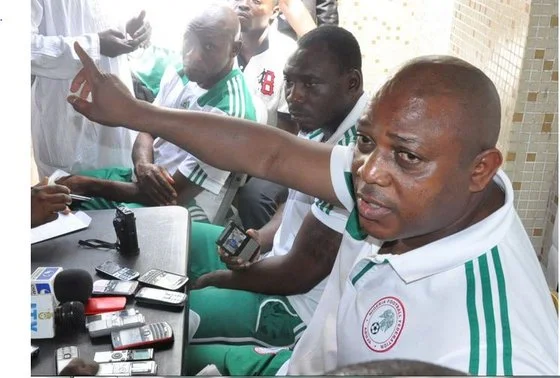 Former Super Eagles coach Christain Chukwu has told Stephen Keshi to make sure he goes to the highest bidder,with an avalanche of countries all lining up for the Nigerian to coach their national team.
Keshi's future as national team manager of the Super Eagles is still unknown,with all pointers being that he will jump ship.
It is understood that Keshi has demanded to be paid N10million monthly if he is to remain as Super Eagles coach,also stating that he wants a better working conditions.
Equatorial Guinea and South Africa are some of the countries believed to be willing to trump up Keshi's wages for him to leave Nigeria and come coach their teams.
Chukwu said that he will back Keshi to go where he will be well paid but advised him to to stay back with Nigeria if offered the same thing as he is getting here.
"In addition to that, a coach, like any other worker looks out for better condition of service. So if Keshi is going for the highest bidder and better condition, I will advice him to go but if the new offer is not better than what he is getting here, then I will advice that he stays," Chukwu told Vanguard Sports.