The management of SunTrust Bank Limited, one of the recently licensed commercial banks in the country officially commenced operations.
The bank is the first of its kind in the history of Nigeria.
Sun Trust Bank, backed by billionaire Aliko Dangote, wants customers to use the internet and their mobile phone.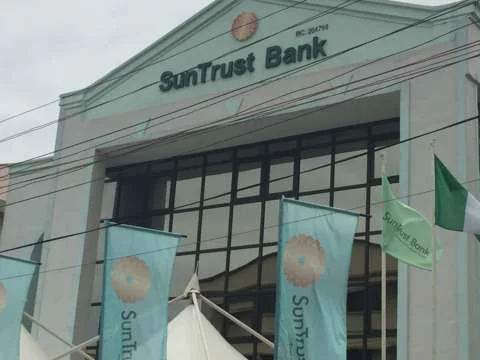 It "is completely different, no kiosks or cashiers, signalling a total dependence on technology in its service offerings to the public".
According to Muhammed Jubrin, SunTrust Bank's CEO, "our vision is to offer high quality retail and commercial banking services in a modern and innovative manner. We will use technology and a new way of thinking to provide banking services to many people and businesses in Nigeria for whom access to a bank account has previously been impossible.
"We will offer telephone, mobile and Internet banking underpinned by the traditional banking ethics of probity and integrity."
"Even our data centre is outsourced, this way we will not have the overbearing requirement to put on the generator at our locations," he explained.
By adopting a branchless strategy, SunTrust will save the N100m-N120M required to build a modern branch and the about N2.5m it costs to run the generators at a typical bank branch.
Customers of SunTrust will be encouraged to use any bank ATM because the bank will not be charging them the fee charged by other banks for using ATM machines belonging to other banks.