Between the tropical rainforest of the South, the vast and the expansive plains of Obudu Plateau, the Niger and Benue river valleys, Nigeria has some truly stunning sites to offer. But if you are looking for the expat approved entertainment, shopping and sightseeing spots, it doesn't get better or more varied than the lively and chaotic Nigerian cities. Between Lagos and Abuja, we were spoilt for choice and invite you to rediscover those two cities through the eyes of a visitor.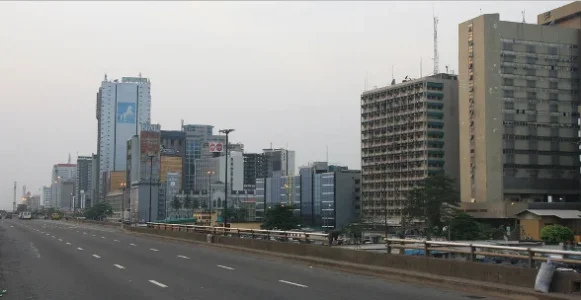 1. Bature Brewery
The first craft brewery to open in West Africa, Bature Brewery is nestled among the hustle of Abuja's streets and it's the perfect spot to relax after work or if you're taking a trip to Abuja. Like many other enterprises, it started out simple, as an evening and weekend back-room project. Having been successful, it now offers a selection of six craft beers on draft and it is known for being a wellspring of great fresh local beer and good banter. No wonder that the operators of this place call themselves the 'bringers of hoppiness'. The Brewery & Tap Room are open to visitors from Tuesdays to Sundays and you can contact the owners to
schedule a brewery tour
and where the visitors can try Bature brews right there and then.
2. Flamingo Club
Flamingo club in the Lekki neighbourhood of Lagos is the place to have a casino experience. If this is your type of entertainment, you will be happy to hear that when you come in, you get free playing credits and a discount on drinks. The casino has a roulette wheel, video poker, and slots where you can play for as little as ₦1, ₦2, or ₦5. And if you aren't very experienced and want to keep it on the safe side you can simply join in on a group slot machine, where the jackpot is shared among all the players. The casino also offers free lessons three times a week so a dealer can teach you how to play before you start. And if going out in the Lekki area isn't an option, you can search for
online casinos that accept Nigerian players
instead.
3. Nike Art Centre
This art gallery and textile museum situated in a five-storey tall building in Lekki, Lagos, is the largest in West Africa. It is Lekki's hidden treasure housing around 8,000 works from various Nigerian artists. The exhibition comprises paintings, textiles, metalwork, and fabrics. The Gallery is open every day and entrance is free so if you need some fresh perspective you are sure to enjoy it. Should you get inspired by the allure of the original artwork, but the prices are too much for your pocket, you can take a walk down the road to the Lekki Arts & Crafts Market on Oba Elegushi Street, Off Lekki-Epe expressway. This market carries anything from carved pieces, metalwork, corals, paintings, pears, and more. Make sure you come equipped with
some basic tips on how to haggle
before you visit.
4. Abuja National Mosque
Back to Abuja, you absolutely must make a stop at the National Mosque if only to admire its tremendous size. It is quite magnificent both inside and outside and it features four 120 meters tall minarets, while its central dome is 60 meters tall. The construction of this mosque began after the capital of Nigeria was moved to Abuja and took only 4 years, ending in 1984. It's open to visitors every day from 12:00 o'clock until midnight, with exceptions for the times of congressional prayers. And in case you've seen it many times on your way to work, why not get a trained guide to take you on a tour to learn about its history and architecture.
Last edited: