Cristiano Ronaldo on Monday night beat Lionel Messi and Antoine Griezmann to win the FIFA's Best Men's Player for 2016 .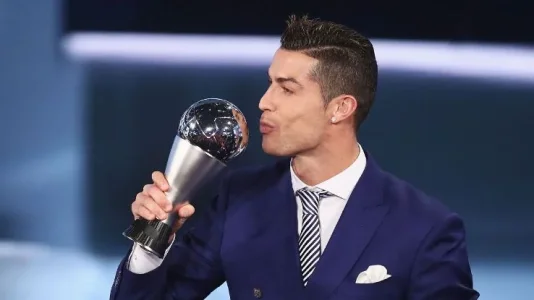 "I'd like to thank my team, national team, Real Madrid, my trainer, my family that came here, my son, my brothers," Ronaldo said in accepting the award. "2016 was the best year of my career, the trophy shows that people aren't blind and watch the games.
"With everything I won with my national team and club, with great individual performance, I can't forget this incredible year. Thanks for voting for me.
"I don't have much more to say, I think the awards speak for themselves. I'm not going to do the scream, just the motion."