The Federal Government has disclosed that talks are ongoing with South Africa on how to protect Nigerian citizens against xenophobic attacks in that country.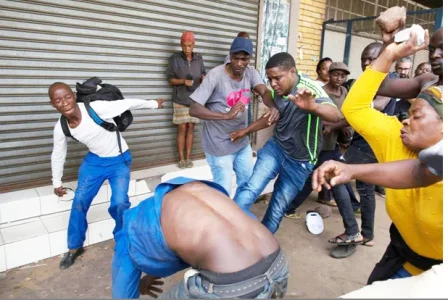 Minister of Foreign Affairs, Geoffrey Onyeama stated this yesterday while briefing newsmen in Abuja.
He said the acting Nigerian High Commissioner to South Africa had met with the country's foreign affairs top officials on the renewed attacks on Nigerians.
"We have communicated to South African government that steps should be taken to prevent attacks," he said
Onyeama stated that the government of South Africa assured Nigerian officials that it had begun programmes to educate their citizens on the role Nigeria played in ending apartheid regime.
He also cautioned South Africa politicians against inciting statement, which was capable of escalating attacks.
"This was brought to South African authority that this should be stopped."
The minister, however, said the Nigerian government has not asked anyone to intervene on its behalf.
"The Ministry of foreign Affairs is the only institution responsible for articulating the government's foreign policy statement," he said.
The Nigerian government early in the week warned its South African counterpart to curtail the