Nigeria in 2016 witnessed myriads of cases of mobbing. Ranging from theft, kidnapping to gay practice. Many have met their untimely deaths through this ugly justice.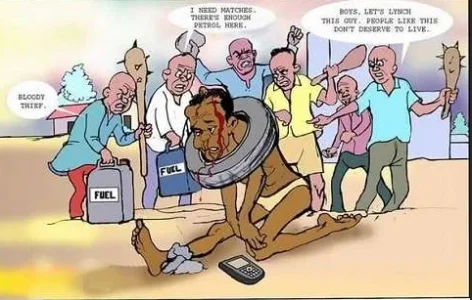 Below are 7 worst cases of jungle justice in Nigeria:
1. Garri thief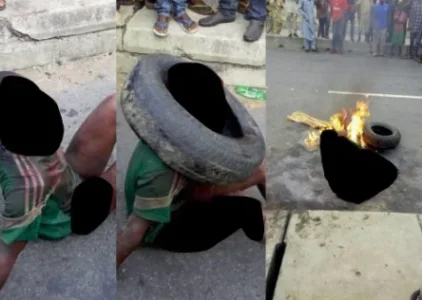 According to information making rounds, a seven-year-old boy has been burnt to death in the Badagry area of Lagos State for allegedly attempting to steal garri from a trader's shop. Though there have been conflicting reports especially concerning the age of the victim or what he actually stole, eyewitnesses say he was caught while trying to break into a shop where food stuff are sold in the early hours of Tuesday, November 15, 2015. The incident is still sparking outrageous comments from Nigerians.
2. Motorbike thief
In September 2016, a certain young man was reportedly burnt to death by an aggrieved crowd for attempting to snatch a motorcycle from a victim in Ikot Ekpene, Akwa Ibom state. According to reports, his alleged partner in crime zoomed off and left him behind for the angry crowd -after seeing that their plan had failed. The unlucky one was caught and immediately set ablaze.
3. Ondo gay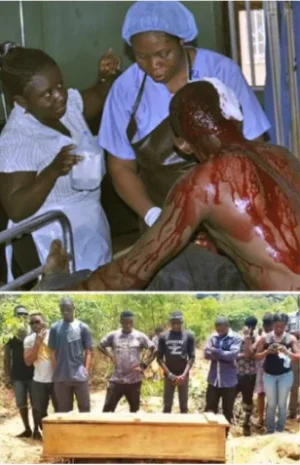 Akinnifesi Olubunmi, was accused of being gay and was attacked on the 17th of February, 2016 when he was caught pants down with a politician in Ondo State. He was mobbed, beaten to stupor and ended in the hospital. He died the following day.
4. Zamfara 8 or 9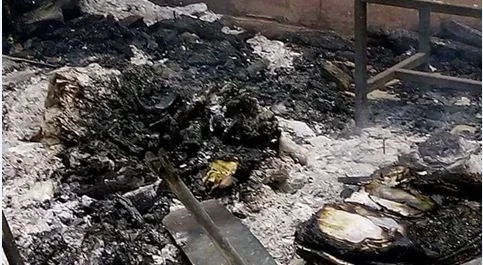 Nine people were killed in Talata Mafara, Zamfara State in violence that broke out over an alleged insult against Prophet Muhammad by a Christian who is a student of Abud-Gusau Polytechnic Talata Mafara. A Christian student was attacked and thereafter, Muslim students and other rioters started burning tyres and some houses in the area where they suspected the accused person (Christian student) was being kept. Before the dust settle, about 8 or 9 were reported dead.
They were set ablaze in one of the houses that were burnt by the rioters.
5. Benue kidnappers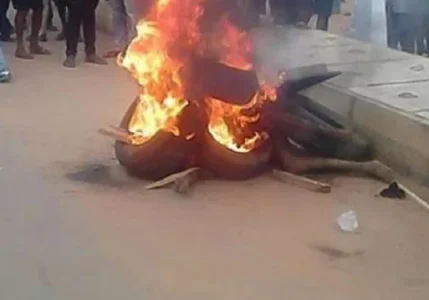 Kidnapping has always been greeted with stern frown in Nigeria. In July 2016, two men suspected to be kidnappers met their doom when they were burnt to death by an angry mob in Benue.
It was gathered that the men who were three, had tried to kidnap a businessman around the Bristow Roundabout in Gboko, when luck ran out on them and they were apprehended. The mob then descended on them and beat them to pulp before setting two of them on fire while the police arrived just in time to save the third suspect from suffering the same fate as his partners in crime.
6. Kaduna kidnapper
At Barnawa, Kaduna South Local Government area of kaduna State, angry mob, in April 2016 burnt to death a suspected kidnapper (identity yet unknown) for allegedly attempting to kidnap a four-year-old boy in the area.
Eyewitnesses account at the scene of the incident said the suspect had successfully concealed his victim, Almustapha Aruna, in a sack and kept in his tricycle (Keke NAPEP). It was learnt that the boy was shouting from inside the sack which eventually attracted the attention of people in the area and his subsequent interception and questioning.
7. Imo baby kidnappers
In Imo , three people were last month burnt to death for forcefully snatching a baby from his mother. The incident happened in Ezelu Okwe in the Onuimo Local Government Area of the state.