The APC National Convention Committee has resolved the deadlock on zoning arrangements ahead of its convention scheduled for June 12 and June13, a member of the party's National Caucus, Alhaji Abubakar Audu, said.
Addressing newsmen in Abuja on Wednesday after its meeting, Audu, a former Governor of Kogi, said the party had made a significant progress by deepening understanding and arriving at a favourable conclusion.
``The committee, based on its consultation with the Caucus of the party, resolved to zone the position of the National Chairman, Deputy National Secretary and Deputy National Legal Adviser to the South-South.
``The committee also agreed to allocate the office of the National Legal Adviser, Deputy National Chairman and National Financial Secretary to South-West,'' Audu said.
He commended the National Convention Committee, headed by Gov. Aliyu Wamakko of Sokoto State, for living up to the party's expectations.
Earlier, Alhaji Kawu Baraje attributed the progress being made by the party, which had been attracting people to join it, to the desire for change.
`` I will be the happiest man for any achievement attained by the APC as our decision to join the party will not be in vain,'' Baraje said.
On his part, Wamakko thanked members of the party for the cooperation given to the committee to discharge its responsibilities.
He expressed the determination of the committee to ensure hitch-free exercise, adding that `` we will not disappoint our great party based on the confidence repose on us''.
Wamakko assured that the forthcoming convention would position the party for success in the 2015 general elections.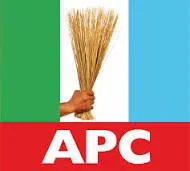 Last edited: