Arsenal will face their Champions League tormentors Bayern Munich in a pre-season friendly in China.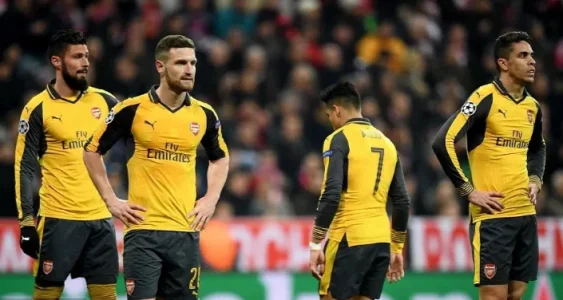 Arsene Wenger's men were hammered 5-1 by the German giants in each leg of their Champions League last 16 tie, resulting in a humiliating 10-2 aggregate defeat earlier this month.
But they will do battle with Bayern again at the Shanghai Stadium on July 19, as part of the International Champions Cup.
The friendly will be followed by a fixture against Chelsea on July 22 at the Bird's Nest Stadium in Beijing. Chelsea then take on Bayern in Singapore on July 25.
Arsenal chief executive Ivan Gazidis said: "It will be very special for our Chinese fans to see a game of this stature.
"We have a fantastic following in China and the two games we are playing there this summer will be an exciting part of our build up for the new season."
Before heading to the Far East, Arsenal play in Australia against Sydney FC on July 13 and Western Sydney Wanderers on July 15.