Former Vice President of Nigeria and chieftain of All Progressives Congress, Atiku Abubakar has urged Nigerians at home and abroad to reflect on and dedicate themselves to unity, equity, security and development as they welcome the new year of 2016.
Atiku disclosed this in a statement he personally statement signed and made available to newsmen.
"Every New Year such as this is a prime time for inner self reflection, stocktaking, resolutions and covenants. Hence, I urge my compatriots to remember their country in their every day prayers and actions throughout 2016 and beyond. For citizens are like spokes in the wheel of national progress; the whole can only function well if the units work positively in tandem. Nigerians should therefore work in concert to make Nigeria the great country of their dream", he said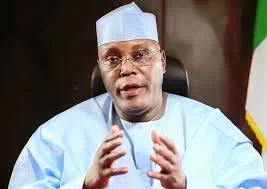 "I also call on Nigerians to become the real change-agent that will enthrone good governance, fair play and justice."
"As a firm believer and investor in education as propelling force for development, I task Nigerians to avail the country their enormous human resources and diverse potentials for the benefit of country and citizens."
He said, "it is crystal clear even to his harshest critics that President Muhammadu Buhari means well for the country and intends to spend big and wisely in capital projects that would bring about needed infrastructure and public amenities that would in turn generate massive employment for ready hands", and enjoin all to rally support for the president in 2016.