Bangladesh's High Court on Monday rejected a 28-year-old petition calling for the removal of a constitutional provision recognising Islam as the official religion of the Muslim-majority South Asian nation.
The court ruled that the petitioning organisation, the Committee against Autocracy and Communalism, did not have the right to be heard in the court.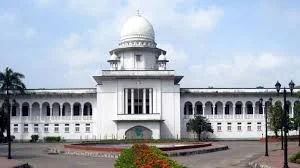 Justice Quazi Reza-Ul Hoque, one of the three judges sitting on the bench, said that the court found that "the petitioner does not have locus standi and that is why the petition will be summarily rejected".
The organisation's lawyer, Subrata Chowdhury, said that he was "100 percent disappointed" with the decision.
"Without a hearing and without giving us any chance to present our argument on the point of locus standi, the court dismissed the case," he said.