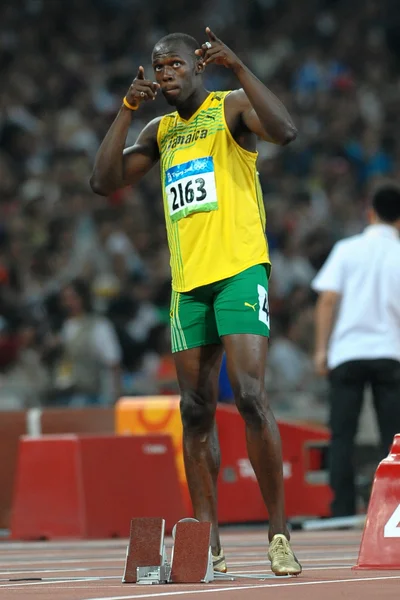 Athletics world record holder Usain Bolt has denied reports that he downgraded the 2014 Commonwealth Games in Glasgow,Scotland.
A report from a British media organisation,The Times claimed that Bolt said the Commonwealth Games was "a bit shit".
Bolt is scheduled to race in the 4x100m relay on Friday,with a possible appearance in the finals on Saturday.
Organisers did their best to get the high-profiled athlete in the United Kingdom for the Games,with other A-list athletes like Yohan Blake pulling out.
The six-time Olympic champion took to social media,Twitter to dispute such claims of discrediting the Games.
"I'm waking up to this nonsense… journalist please don't create lies to make headlines," Bolt wrote on his official page.
Bolt's manager Ricky Simms earlier told the BBC that the reports were "utter rubbish".
"The atmosphere in and around the stadiums has been absolutely fantastic and I have absolutely no idea where these quotes have come from," he added.
This will Bolt's major competition this year having been out for a long time with an injury.
Bolt who has rebuffed the press since then, took out time to watch the Jamaican team play a Netball game and when asked by reporters about the game afterwards,the 27-year old replied: "awesome."