Few weeks ago, while Nigeria's President, Muhammadu Buhari was in the United Kingdom on a medical vacation,
I wrote
, questioning if the President travelled with the dreaded herdsmen allegedly of the fulani tribe – owing to the reduced number of herdsmen attacks since the 74-year old former military dictator left the shores of the country. But the case is now different. The sheriff is back in town.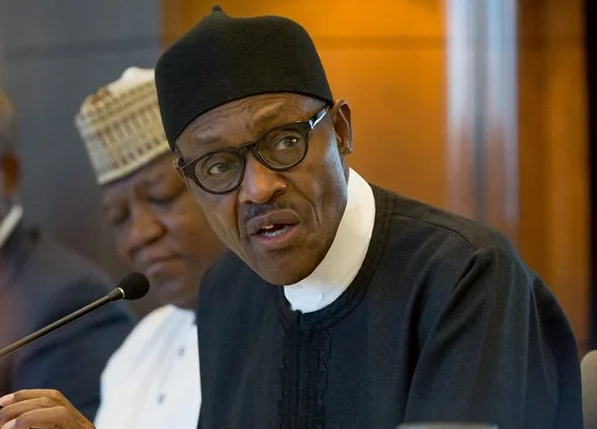 President Buhari returned to the country last Friday morning after 7 weeks of medical leave in London, but said he will continue to rest and undergo further medical tests in Britain within weeks. However anyone puts it, Nigerians are happy to have its President back home – as evident in wild jubilation in some parts of the country – after several speculations as to whether he is physically fit to continue in power.
While Buhari was away, one of the things that greatly shaped his absence was the reduced herdsmen attacks across the country. As if it was magical, reports of herdsmen clashes suddenly disappeared from the headlines and the front pages of the papers. Instead, Nigerians were fed with dose of Vice (Acting) President Yemi Osinbajo's articulate moves – who was busy with launching an economic recovery plan.
READ: Did President Buhari Travel With Fulani Herdsmen?
The herdsmen have resumed attacks. The latest
attack
being in a poor rural community in Benue state. No fewer than seven persons are feared dead in a fulani attack on Tiv community, Mkgovur village in Buruku local government area of Benue state. The herdsmen invaded the community around 8am and unleashed terror on the villagers. The leader of the Cattle Herders group, Miyetti Cattle Rearers Association said the resistance of the villagers to allow the herders stay in their midst might have been responsible for the attack.
While there should be no justified reason for the slain of innocent lives by these killer herdsmen, what is more worrying is the renewed attack less than 48 hours President Buhari stepped on to Nigerian soil. Were they informed of the president's return? What at these attacks aimed at?
With attacks like this, Buhari, a fulani man, from Katsina state is seen as being biased and as he continues to talk tough on the secessionists and militants in southern Nigeria, the Fulani herdsmen from his own ethnic division are 'spared.'