President Muhammadu Buhari-led Federal Government has issued a new set of directives in its bid to accelerate the implementation of the Buhari administration's new vision for the development of the Niger Delta.
Vice President Yemi Osinbajo issued the directives at a recent meeting of the inter-ministerial working group, following up on the renewed Niger Delta interactive engagements of the Buhari administration.
For instance, the federal government has given all contractors including those handling Niger Delta Development Commission projects in the region a 30-day ultimatum from Tuesday to return to site or face prosecution.
The Federal Government has also specifically directed that the list of all contractors who have not returned to site within the stipulated period be compiled and submitted to the Ministry of Justice and the Economic & Financial Crimes Commission for investigation and prosecution.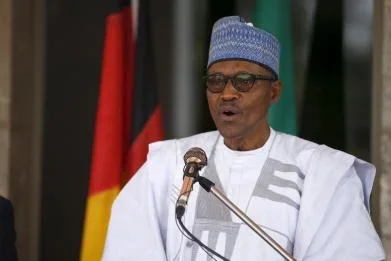 A concerted implementation work plan that would respond to the developmental issues and projects proposed by PANDEF is also being prepared, while fresh mandates are also being issued to all the relevant MDAs as appropriate.
This includes the FG's directive to the Ministry of Petroleum Resources; the Niger Delta Development Commission, NDDC; the Ministries of Niger Delta Affairs; Environment; Power, Works and Housing to proceed with the design and implementation of work plans in line with the administration's new vision for the region.
Ministries and agencies of government involved in furthering the establishment of the Maritime University at Okerenkoko in Gbaramatu Kingdom, Delta State, have also been directed to come up with a clear path to the eventual actualisation of the objective including consideration for a possible and timely take-off grant for the university.
The meeting also discussed the plans to continue presidential visits to the remaining states with oil-producing communities so as to effectively conclude the interactive engagements with the people of the region.
Specific instructions have also been given to the Ministry of Environment to ensure and report on the progress of the Ogoni Clean-up, for which a Project Office is now located in Rivers State and is functional.
A directive has also been issued to the Ministry of Environment for a plan to commence considerations for the clean-up of other polluted areas in the oil-producing communities.
The membership of the Niger Delta inter-ministerial group comprises officials from the presidency, all relevant ministries including the Petroleum Resources, Niger Delta Affairs, Environment, Power, Works and Housing, and Office of the Presidential Amnesty Programme among other MDAs.