The Christian Association of Nigeria, CAN, has observed that the call by Kaduna State Council of Imams and Ulama for the arrest and prosecution of some persons for allegedly fuelling the crisis in Southern Kaduna has again reaffirmed their hypocrisy.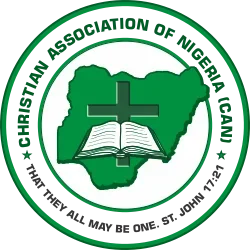 A statement signed by CAN National Secretary, Rev. Dr. Musa Asake, said, "To CAN, this is a surprising shameless, unveiled criminal support for evil. While, the killings of children, women, aged and the most defenseless of Southern Kaduna natives and the destruction of entire communities was at its peak, no one knew that a group called Council of Imams and Ulama existed in Kaduna state.
"If indeed, this Council of Muslim clerics claim to preach peace, tolerance and respect for human lives, we would expect them to have come out to call the rampaging Muslims herdsmen to order; condole the victims and join in the process of looking for a lasting solution, but mum was their response.
"These Imams are very sad that we have refused to keep silent as we are speaking up to government and telling the world the devilish plot against the Christian community in Southern Kaduna and other affected areas.
"We can never call on a Christian to kill another human being. But we cannot tell a Christian to unjustly submit himself to murderers, his family wiped, his community taken over with crude violence so that a new community of herdsmen terrorists be established as it is happening now in Southern Kaduna – especially as government is not showing enough commitment to arresting the situation. CAN therefore, has no apology over what comment it has made on the religious cleansing in Southern Kaduna and other places in the country.
"The imams and Ulama are the ones who are benefitting from this orchestrated violence with the new territories conquered for them. They are the ones that don't want peace."