Edo State governor-elect, Mr Godwin Obaseki, has described his victory in the Edo state governorship election as humbling yet deserved making his first statement after the Independent National Electoral Commission announced poll results.
Mr Obaseki, who was on Channels Television's News At 10 on Thursday, few hours after the election said: "We have worked very hard over the last eight years to re-establish governance in Edo state. So we had a lot to show to our people and we were able to convince them why we needed to continue with the development strides we started about eight years ago," he said.
Mr Obaseki restated his commitment to fulfilling his campaign promises, top of which is the creation of jobs.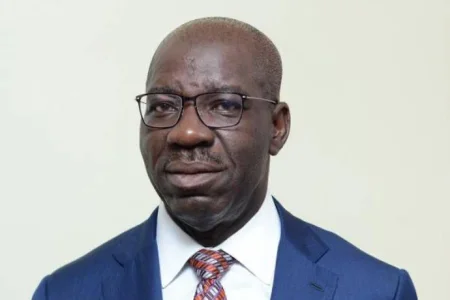 He explained that his approach would be first to document the available unemployment data in the state to form the basis of the implementation of his plans.
"These will include short term vocational training, skill acquisition and other technical trainings we need to provide them.
"The key here is trying to get people back to work, creating opportunities for them to work," he said.
Also top on the mind of Mr Obaseki is building infrastructure and reforming the educational system in the state.