The Economic and Financial Crimes commission, EFCC, has vowed to arraign the former Delta governor, James Ibori on a 170 count charges.
Prior to his conviction on the United Kingdom, UK, EFCC had dragged Ibori before an Asaba High Court on a 170 count charge which was struck out.
A source told PUNCH that the commission would soon invite Ibori for questioning.
According to the source, "Ibori still has 170 charges pending against him. Also, the Appeal Court has given us the go-ahead to prosecute him and this ruling has not been upturned by the Supreme Court.
"As things stand, the EFCC has the right to arrest him at anytime. Ibori, among other allegations, was accused of embezzling N40bn which belonged to the state. Also, a former Chairman of the EFCC, Nuhu Ribadu, alleged that the former governor attempted to bribe him with $15m cash."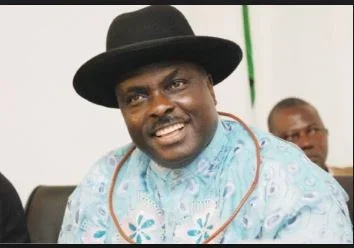 Ibori had on Saturday returned to Nigeria, after completing his jail term in the United Kingdom.
The Oghara-born politician was, however, picked up by operatives of the Department of State Services, DSS, upon his arrival at the Nnamdi Azikiwe International Airport in Abuja.
Explaining the rationale behind the agancy's action, Director General of DSS, Lawal Daura told newsmen that Ibori was addressed on issues bordering on national interest.
Ibori has since arrived his hometown of Oghara, Delta State to a rosy welcome.