Kaduna State governor, Nasir el-Rufai, has announced the arrest of some of the perpetrators of the various violent attacks that claimed several lives in the southern part of the state.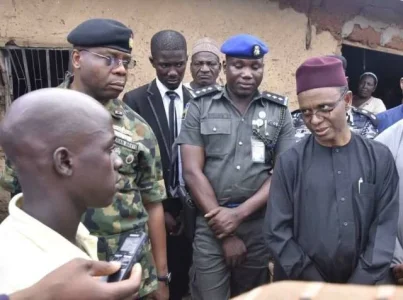 El-Rufai revealed names of the arrested suspects during a visit to the office of the State Commissioner of Police, Agyle Abeh.
Though the names were not made public, he vowed that the state government would make sure that all those involved in the attacks were brought to justice.
The governor also said that acts of criminality and lawlessness would never be condoned.
He called on citizens of the state to embrace peace and tolerate one another for the interest of peace and development.
Earlier, the Kaduna Police paraded some of the suspects before the governor, noting that their offences range from involvement in Southern Kaduna violence to armed robbery and kidnapping.