Gambia's Central Bank Governor and three other senior bank officials who served under ex-strongman leader Yahya Jammeh were dismissed from their positions on Tuesday, government officials said.
Jammeh fled the tiny West African nation in January as a regional military force prepared to intervene and remove him after he rejected his election defeat to opposition figure Adama Barrow.
Government officials did not immediately comment on the reasons behind the firings of Central Bank Governor Amadou Colley, his two deputies and the bank's director of finances.
"We received our letters today without giving us any reason for our sacking, only stating 'Your services have been terminated with immediate effect'," Colley told Reuters.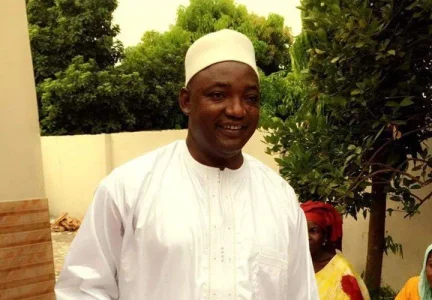 He said he had been replaced by the bank's research economist Bakary Jammeh.
Since taking office, Barrow, who took over a nation whose institutions were still largely dominated by Jammeh's allies, has progressively replaced officials in key positions as he has attempted to exert his authority.
Donors, including the European Union and the World Bank, have pledged to release tens of millions of dollars to support Barrow's new government, whose challenges include reviving a flagging economy and tackling high unemployment.
- Reuters