Gambia's Vice President, Isatou Njie-Saidy, has also resigned amid mounting pressure for outgoing President Yahya Jammeh to step down ahead of tomorrow's inauguration of Adama Barrow.
His resignation is coming as Yahya Jammeh got nod from The Gambia's parliament to extend his 22-years ruling in the small tiny west African nation.
Njie Saidy's stepped down will leave Jammeh with only 3 ministers left.
The country's Minister for Justice and Minister for Higher Education also resigned.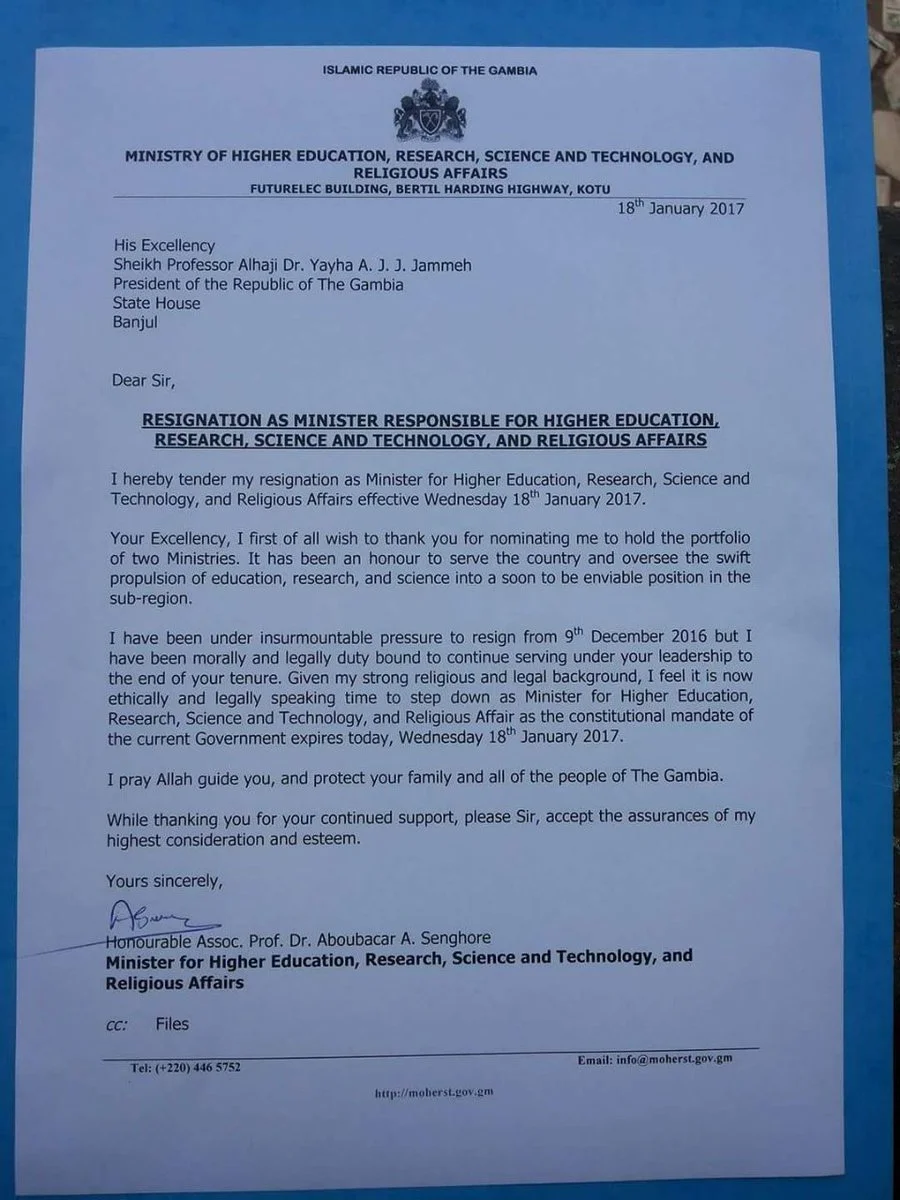 Last edited by a moderator: