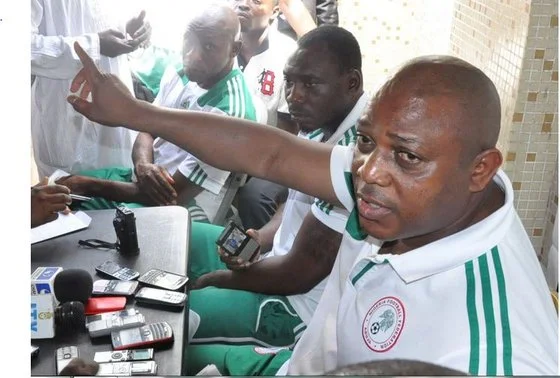 Stephen Keshi has further confirmed that he will not be returning as the national team coach of the Super Eagles .
There has been speculation over Keshi's position,with the 52-year old failing to reach an agreement with the Nigeria Football Federation(NFF) over a new deal.
Keshi noted that the NFF was not serious in the contract negotiation,adding that they are more concerned with their forthcoming elections and are not concerned about the Super Eagles.
Nigeria will be facing either Congo DR or Rwanda,before travelling to Cape Town to play South Africa in the first set of the 2015 Nations Cup qualifiers.
Keshi said that contract negotiations shouldn't have dragged on for so long,further stating that he has moved on from managing the Nigerian team.
"Talks over a new contract shouldn't drag on. I can't wait any more - the NFF is not serious," Keshi told BBC Sport
"I have moved on. I can only wish the country well for the future."
"There's a game in two weeks [Nations Cup qualifier against Congo] but no-one is thinking about it and at the same time they expect you to win," Kehsi continued.
"I understand the ongoing crisis facing the federation but the national team should not suffer from such at this crucial stage.
"Sadly, I also think attention is focused more on the upcoming NFF elections and the national team is simply not a priority."