Sacked member of the House of Representatives, Herman Hembe has told the Supreme Court that he has spent all the salaries he collected as a member of the lower legislative chamber.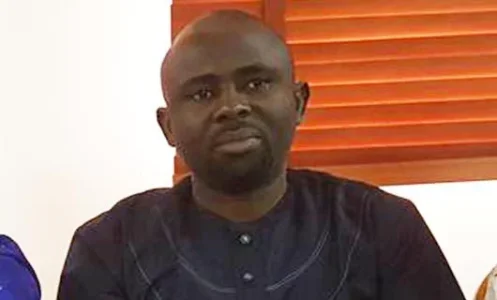 Hembe said this in reaction to the court's order, which compelled him to refund the salaries.
"I have tried very hard to raise a loan to enable me comply with the above order of the honourable court, but have not yet succeeded," read a letter he wrote to the court.
"This honourable court in its judgement declared the primaries conducted by the 2nd respondent from 7th to 10th December, 2014 null and void and this granted the appellants relief four in her originating summons as reproduced in the judgement's of this honourable court
"The court in its judgement struck out the appellants grounds of appeal numbered 1, 2, 6, 9, 10, as well as the appellants issues 2 and 3 in her brief of argument and issue 2 of my brief of argument, the issues having been distilled from grounds of appeal that had been struck out.
"The appellant's notice on appeal and brief of argument and the briefs of 1st, 2nd and 3rd respondents are exhibited herewith am marked exhibits B, C, D, E and F respectively.
"I am applying to this honourable court to set aside the consequential orders against me. I had raised a preliminary objection against the appellant's originating summons, which was upheld by the trial court and court of appeal, but was overruled by this honourable court," he wrote in a letter.
Hembe was sacked as the lawmaker representing Vandeikya/Konshisha federal constituency of Benue State on June 23.