Former member, Five Star music, Harrysong, has claimed that it was actually Kcee who begged him on 'bended knees' to help salvage his dying career.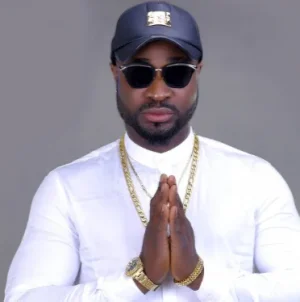 Last Friday, Harrysong was arrested by Five Star music and shortly after his release, the record label claimed that the Reggae Blues crooner had profusely begged Kcee to sign him into the label some years ago.
According to Five Star Music, Harrysong was fond of abandoning contracts halfway which was one of the reasons he left his first record label, QuestionMark Entertainment.
In a swift reaction, Harrysong's new record label, Altar Plate released a statement signed by the company's media manager, Desmond Ike -Chima, on Sunday, where Harrysong also claimed that he was not arrested by the police, rather he was invited by officers from the Onikan Police Station in Lagos.
The statement reads, "It was 8 am and policemen acting on the instruction of the Assistant Inspector General of Police in Onikan, stormed our hotel room to invite Harrysong over for questioning.
"As a law abiding citizen with nothing to fear, we got dressed up and went to the AIG' s office. On getting there, we were greeted by the presence of a haggard looking young man in cheap suit, identified as Five Star Music's lawyer.
"As against the kangaroo statement released by Five Star Music, Harrysong did not at any time approach anyone or company to sign him; it was Kcee [who] approached Harrysong on bended knees to help salvage his dying career after he fell out with his then partner [Presh].
"As much as Harrysong loved to help him out in that time of need, it is worthy of note that Kcee is talentless and knows next to nothing about music.
"Harrysong had a running contract with Questionmark Records, but out of desperation, Kcee and Five Star Music were prepared to pay off Kelvin Luciano in their quest to have Harrysong at all cost.
"It should be recalled that Harrysong succeeded in recreating Kcee's sound, as he wrote and co – produced hits including Had it been I know, Okpekete.
"Limpopo, Pull Over and other songs that defined the Kcee that everyone now knows and celebrates today.
"For what it' s worth, Harrysong's dealing with Five Star Music was with the clause that he would be left to pursue his career whenever he deemed it fit. For the records, Altarplate has come to stay and the general public can do business with Harrysong and Alterplate management."