The Independent National Electoral Commission (INEC) has revealed plans to adopt the use of electronic voting in 2019 general elections.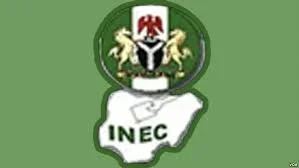 The electoral umpire chairman, Prof. Mahmood Yakubu, made this known during a meeting with executives of the Forum of State Independent Electoral Commission (SIECs), who visited him at the commission's headquarters in Abuja.
Prof. Yakubu noted that the commission was working to replace the manual process with modern technology in the conduct of elections.
He said: "We can no longer continue to conduct elections manually in Nigeria. We must introduce modern technology as being done in other countries. Very soon, the use of technology for the conduct of local elections in the country will be mandatory
"It will make the process transparent and very open as it should be. The use of smart card, otherwise known as Card Reader machine, has come to stay, though it requires a lot of resources. We see we can do it because it adds value and more credibility to the electoral process in the country. Some states have been using it in the conduct of their elections. We are seeing how we can make it to go round," he added.
He assured the SIECs of the commission's collaboration during his tenure as part of efforts to deepen democracy.