The Jigawa State government has completed plans to start exporting 30 containers of granite to China monthly.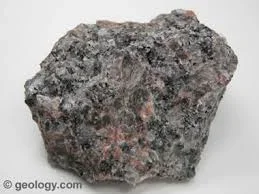 The Dutse Granite Company would export three containers of the product in June and subsequently by July they would be exporting 30 containers monthly.
Speaking at the commissioning, the state governor Alhaji Muhammadu Badaru Abubakara said the company was established within a period of six months and it will start exporting its product in less than eight months.
Badaru who commissioned the multi-billion naira company explained that, the establishment of the company was part of the determination of his government to use the available resource where the state has comparative advantage to diversify its economy for jobs and wealth creation and above all building local economy.
According to him, the factory which is owned by a Chinese company known as GCC Vanguard is one of the results of his foreign trips embarked upon with aims at wooing foreign and domestic investors to come and invest in the state.
"This company will employ 1,500 people directly and as its keep growing, it will provide more jobs opportunities in addition to income to the state government.
"This commodity will also earn foreign exchange to Nigeria. And we are proud to say Jigawa is the first state of the federation to export granite to chaina." He noted.