Second Republic lawmaker, Dr Junaid Mohammed, has called on Nigerians to be vigilant so the country does not fall into the hands of any cabal.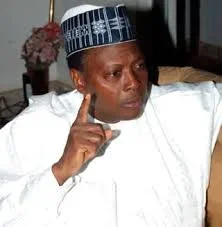 He made the call after it was disclosed that President Buhari was extending his vacation indefinitely. He said, "The development regarding the President's health is a very bad indication and it is unfortunate Nigeria has found itself in another quagmire. It is also unfortunate that Buhari and his handlers are trying to cause another constitutional crisis rather than telling Nigerians the truth.
''This development is similar to that of Yar'Adua when a cabal with the help of his wife held this country to ransom and deceived Nigerians".
"During Yar'Adua's administration, 180 million Nigerians were taken for a ride. The same people in the Villa under Buhari have started towing the same path. I believe Nigerians should rise up against this if the Senate cannot impeach the President who now seems to be incapacitated and unable to discharge his duties as President of Nigeria".
"It is now seen that the cabal do not want an end to this and that is why they keep playing us. These are some of the things we have seen ahead and have been shouting that Nigerians should be told the truth about the President's health. I pray God saves Nigeria but Nigerians must take their own destiny into their hands," he added.