The Kogi State House of Assembly has suspended 10 of its members over alleged involvement in the leadership crisis rocking the state legislature since November 2015.
This was followed by the adoption of the ad-hoc committee report commissioned on March 10, 2016 during the House plenary on Tuesday.
The ad hoc committee was asked to investigate the sponsorship of the crisis and involvement of the National Assembly and its failure to ensure due process even at the instance of a court injunction.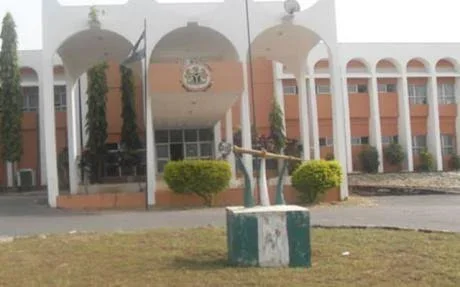 According to Guardian, John Abah (PDP-Ibaji), Chairman of the ad hoc committee while presenting the report said the committee found that the House of Representatives was misguided by members who had interest in the crisis.
Abah said that the situation in the state had not resulted to a breakdown of law and order for the National Assembly to exercise its powers in invoking section 11(4) leaving out the provision of 11(5) of the constitution.
He said the 10 members had persistently fuelled the crisis and made it extremely difficult for the house to resolve the leadership impasse peacefully in order to carry out its lawful and constitutional responsibilities.
The committee, according to the chairman, recommended that all legal processes instituted in various courts be exhaustively determined to ensure due process, rule of law and justice to all parties.
Source: Guardian