Labour in Kogi State yesterday directed all workers in the state to resume the earlier suspended indefinite strike from tomorrow.
The Chairman, Nigeria Labour Congress, (NLC), Onu Edoka, the Chairman, Trade Union Congress, (TUC),Ojo Ranti Matthew and eight other affiliate unions gave the directive in a bulletin issued in Lokoja.
They said the resumption of the strike followed the failure of the state government to accede to their demands.
Among the demands are alleged imposition of strange and unsolicited salary bank accounts on workers, utter disregard for established civil service rules, imposition of new PAYE regime, non-payment of salaries to local government workers, pensioners, civil servants and non-implementation of 100 per cent minimum wage to primary school teachers.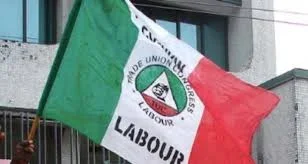 Other demands are non-compliance with existing laws establishing some statutory organizations such as the Bureau of Local Government Pension and the State Universal Basic Education Board, indefinite leave of permanent secretaries and other categories of workers as well as non-implementation of collective agreement reached with government on February 1, 2016.
The bulletin said "instead of government meeting the demands, it went ahead to make worse an already bad situation by sending out a list of "cleared" workers to the MDAs purporting same to be from the official screening committee when it has not submitted any report".