The newly appointed Minister of Transportaton, Rotimi Amaechi has proceeded on a one week casual leave following his appointment yesterday to resume duty November 17.
Amaechi said this during a brief meeting with top officials of the ministry that he will be on leave until Sabiu Zakari, the newly appointed permanent secretary assumes duty.
Like the ministers, permanent secretaries too have just been appointed by President Muhammadu Buhari and several of them have yet to assume office.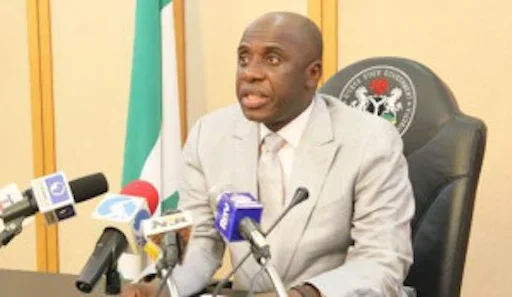 He said his meeting on assumption of office after the casual leave, November 17 will be on budget and level of implementation.
According to him, the meeting is necessary to chart a new course towards completing all ongoing projects, especially the rail and extending it to different part of the country.
He has pledged to complete all ongoing rail projects around the country and extend rail lines to all parts of the country.
He called for cooperation from all parastatals and agencies of the ministry and the aviation sector.