President Robert Mugabe of Zimbabwe on Friday praised China for maintaining friendly relations with Africa and the developing world at large, as well as for providing assistance to the continent.
In an interview with Chinese media, Mugabe told Xinhua he is glad to see that China has prioritised relations with African countries for decades and shared its development achievements with them.
Mugabe said that Chinese President Xi Jinping's visit to Africa in 2015 was a major highlight in bilateral relations.
In December 2015, Xi paid state visits to Zimbabwe and South Africa, and co-chaired a summit of the Forum on China-Africa Cooperation (FOCAC)in Johannesburg, where he and African leaders adopted a package of programmes aimed at strengthening China-Africa cooperation and supporting Africa's development.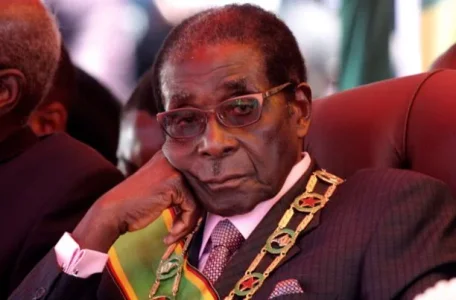 Recalling Xi's visit, Mugabe said Zimbabweans knew they were not just hosting an individual who happened to be the head of China's ruling party, but one who was carrying a blueprint for development with him from China to Africa and Zimbabwe.
"He was carrying with him what we regard as a real blueprint for development as being assisted by China," he said.