The Nigerian Bar Association (NBA), Abuja branch, is enmeshed in a crisis as two rival factions lay claim to the executive offices.
The secretariat of the branch in Wuse Zone 4, Abuja was on Friday shut following the degeneration of the crisis as each faction sought to obtain vital documents from the office.
The Chief Judge of the FCT High Court, Justice Ishaq Bello, had on June 13 inaugurated the Victor Ekim-led executive as the new branch officers following the completion of the tenure of Agada Elachi as chairman.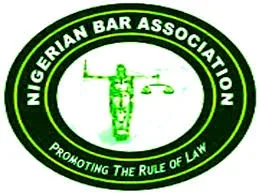 But Ezenwa Anumnu, who was said to have been appointed by the National Executive Committee (NEC) of the association, also sought to assume the position despite not being properly nominated for the branch election, it was alleged.
Abuja based lawyer Frank Tietie, flayed the conduct of the national executive in the crisis and urged elders to intervene in the resolution of the matter.