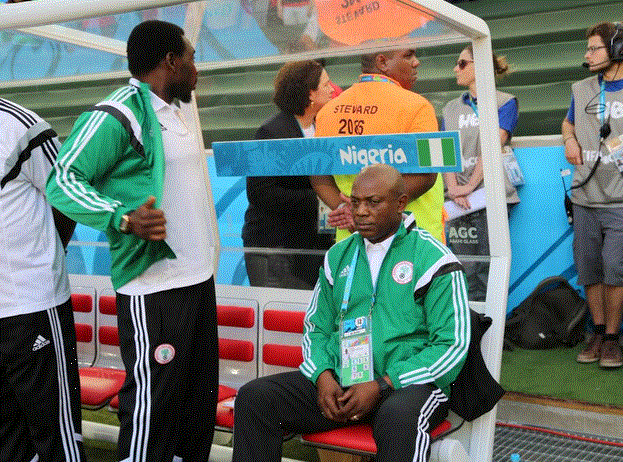 Ex-international Felix Owolabi believes that Stephen Keshi would have done better with the Super Eagles at the 2014 World Cup if he had been given the full backing to succeed.
Owolabi said that the Nigeria Football Federation(NFF) should be blamed for Nigeria not crossing te second round of the World Cup,adding that Keshi had a lot of pressure on himself.
Speaking with The Punch newspaper,Owolabi noted that the constant bickering with the football federation affected the psyche of Keshi's team.
"Keshi would have performed better if he had the support of the NFF," he said.
"But the load was too much for him. He had problems with the NFF over his salary and the selection of players for the tournament.
"There was the appearance fees issue. It's sad the issue was not resolved before the team travelled to Brazil.
"I'm sure it was not easy for Keshi to manage the situation. It's a shame our players still complain about bonus or appearance fees.
"I remember that (Dutchman) Clemens Westerhof had to beg his players to play a particular match because they were not given their allowances.
"It's a shame nothing has changed since Westerhof left (after guiding Nigeria to a second round exit at the USA '94 World Cup).It's a curse!
"The greatest problem of our football is a lack of good structures. This is why we have dishonest people in charge.
"There's nothing much a coach can do if his players are not paid their entitlements. I think there was a lot of distractions in our team even before the World Cup.
"Keshi didn't have the right atmosphere to work. The appearance fees issue was a big problem for him.
"What's going on in our football raises a lot of concern. I'm worried. Unless we have good structures and honest persons in charge, our football will remain where it is.
"If we have good structures, no player will complain about bonus or someone going to court to remove the NFF."