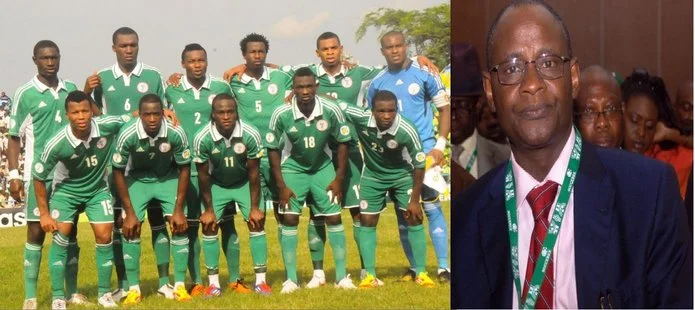 As has been the case in previous tournaments Nigeria's Super Eagles will be paid the same $10,000 match bonus for every win at the 2014 FIFA World Cup tournament in Brazil.
Match bonuses has always been a bone of contention between the Super Eagles and the Nigeria Football Federation(NFF)
Last year the Super Eagles team refused to travel for the 2013 FIFA Confederations Cup in Brazil after a World Cup qualifier against Namibia in Windhoek,protesting the slashing of their match bonus.
But it appears that such will not be the case at the World Cup in Brazil,with the NFF witnessing a boom in financial gains for the tournament.
"Nothing new will happen, the players are going to earn $10000 winning bonus, $5000 for draws and nothing for a loss, although that will not change their daily allowance of $100" spokesperson of the NFF,Ademola Olajiire was quoted as saying on Premium Times.
Explaining further how much each player will earn as they progress,Olajire added: "it is basic, $10000 for the group stage, $12500 for the round of 16 and $15,000 for the quarterfinals. If they get to the semis, they will earn $20000?.
Meanwhile,the Super Eagles while camping in the United States of America are said to have demanded for an appearance fee for the World Cup in Brazil.
Last edited by a moderator: