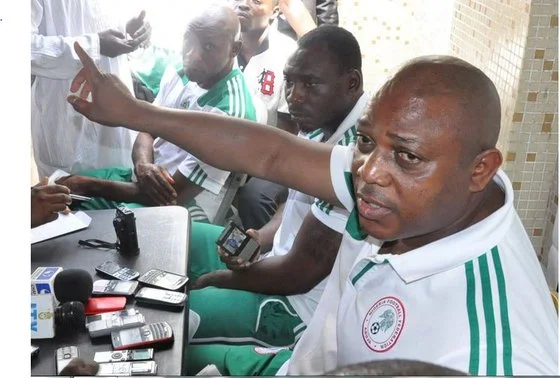 The Nigeria Football Federation(NFF) have drafted a contract proposal for Stephen Keshi which he is expected to sign in a matter of days.
This will put to end speculation over Keshi's position as Super Eagles manager,with initial fears that he could have walked away from managing the national team.
Keshi's contract ended after the 2014 World Cup tournament,with the 52-year old linked with the then vacant post of the South African national team.
But after weeks of deliberation and counter denials whether a deal has been offered or not,it appears that a truce has been reached.
The NFF after their executive board meeting on Tuesday announced that everything has been put in place for Keshi to continue as Super Eagles coach.
"Having finalized the fresh contract with Mr. Stephen Keshi, for him to continue as Head Coach of Super Eagles, and having forwarded same to Mr. Keshi, the Executive Committee expects the new contract to be signed by the NFF and Mr. Keshi in a matter of days" the NFF said in a statement.
Keshi will is now expected to commence immediate work,starting with the forthcoming 2015 Nations Cup against Rwanda on September 6 in Calabar.