After the widespread outcry and threat of a lawsuit by Nigerians and the Vehicle Owners Association of Nigeria (VOAN) to challenge the decision by the Nigerian Customs Service (NCS) to compel vehicle owners in the country to pay duties on uncustomised cars, the Customs Service on Monday has rescinded, denying that its policy was targeted at car owners.
It also said that it never contemplated taking any measure to force compliance, adding that the policy was being "misconstrued, misinterpreted and has been blown out of proportion".
The policy has been condemned by the Senate, which passed a resolution asking the NCS to suspend it, the Nigerian Labour Congress (NLC), civil society groups, and VOAN.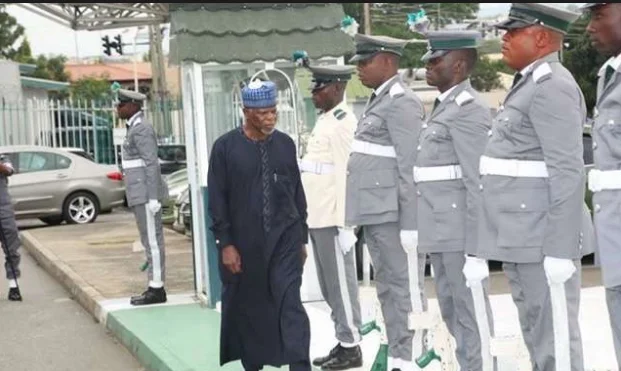 Despite the condemnation, Customs Service doubled-down on its directive by ordering car owners and dealers to comply, failing which their cars would be impounded. At best, it offered a 60 per cent rebate on cars bought before 2016.
Its refusal to suspend the policy, based on the Senate resolution, drew the wrath of the upper legislative chamber, which summoned the Comptroller-General of Customs, Col. Hameed Ali (rtd.) to appear in his uniform before the Senate on Wednesday, which he declined Tuesday
in a letter written to the Senate.
The acting public relations officer of the NCS, Mr. Joseph Atta, who spoke with THIS DAY regretted that the policy had been misconstrued, misinterpreted and blown out of proportion.
He also said that the threat by VOAN to take legal action against the Customs Service if it did not reverse the policy was uncalled for.
Attah stressed that at no time was the policy targeted at car owners.