According to French Newspaper Le Monde and the International Consortium of Investigative Journalists (ICIJ), Abdusalami Abubakar during his tenure as president of Nigeria was involved in the Halliburton bribery scandal, which saw Nigerian officials receive copious amount of dollars in bribes.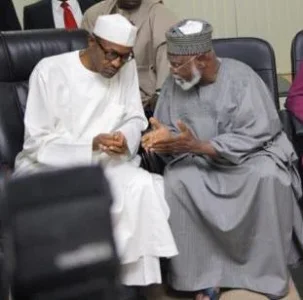 General Abdulsalami Abubakar, his then chief of staff, Major-General Chris Garba (rtd), his wife, Rita, and Andrew Agom, a senior government official who is late were all implicated in the scandal.
Recent reports say President Muhammadu Buhari has ordered that the case be reopened and those implicated be fully prosecuted.
Read: Buhari Reopens $182m Halliburton Bribery Case; 3 Ex-Presidents Might be Jailed
The American government's report on the Halliburton bribery scandal had indicted three former Nigerian leaders, a former number two citizen, a minister, intelligence chiefs and corporate giants in the list of bribery beneficiaries.
A British lawyer, Jeffrey Tesler who was the go-between between government officials, recently completed his jail term for his role in the scandal. He also had to forfeit $149m from his Swiss account.
Former U.S. Vice President Dick Cheney, who was CEO of Halliburton before he was elected, was also indicted by Nigeria but was later exonerated of the charges.
Last edited: