As the Kaduna International Airport continues to bubble following the closure of Nnamdi Azikiwe International Airport (NAIA), Abuja, Minister of State for Aviation, Senator Hadi Sirika has indicated he would remain in Kaduna throughout out the six week when Abuja airport would undergo repair works.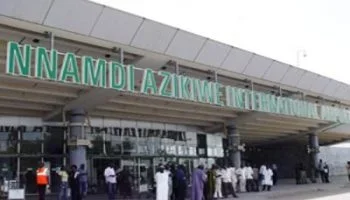 Sirika said he relocated his office to Kaduna to ensure smooth flight operations in and out of Kaduna, saying the Federal Government had put in place all necessary arrangements to ease the inconvenience caused by the flight diversion.
The Minister spoke with newsmen in Kaduna on Thursday while commending the traveling public for their understanding.
He said the measure was a temporal one in the interest of safety.
The Minister expressed satisfaction with the situation on ground, "We thank God Almighty. However, we are here for just six weeks. In view of this, my office, the Office of the Minister of State for Aviation has relocated to Kaduna for the period of six weeks. This is to ensure that it continues to be smooth operations and intended results are achieved".