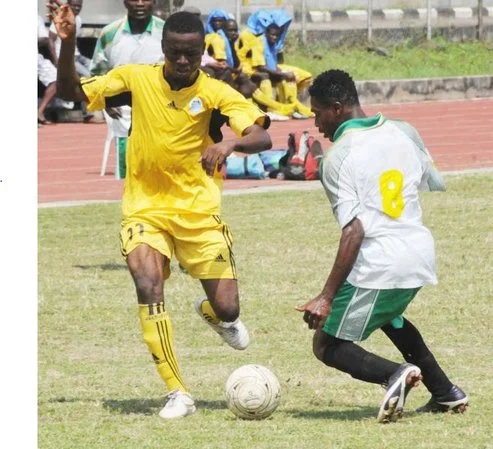 The League management Company(LMC) has been sacked by the Chris Giwa led executives of the Nigeria Football Federation(NFF)
There were no league games across matches this past weekend,with players and referees boycotting the league,protesting the ongoing crisis that has rocked Nigerian footballs.
Sensing that the LMC had a hand in enforcing the league boycott,Giwa in their meeting on Monday sacked the body and appointed a new committee to oversee the remainder of the season.
"They will oversee the NPL matches till the end of the ongoing season.
"The committee is also mandated to chart a new roadmap for elections into the board of the NPL''a statement read.
Meanwhile an official of the LMC,Salihu Abubakar confirmed that clubs and their sponsorship partners have been informed on the new developments,adding that teams have been mandated not to proceed to venues of their scheduled games until further notice.