Nigerian students who are currently caught in the web of MMM cash freeze has let out their frustrations on the scheme.
Below are some interviews conducted by Punch: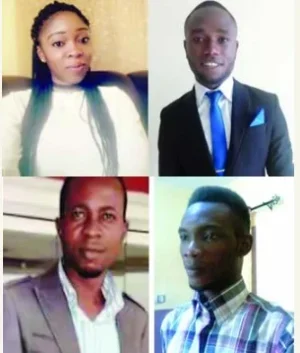 The amount I invested in the MMM scheme was N100,000. I was expecting my 30 per cent profit when I got the news that our accounts have been suspended. It was a bitter news. Being a student, the fund was raised to pay my school fees and to meet other basic needs. If MMM crashes, I would accept it as my fate.
— Ozadhe Russell, Civil Engineering department, LAUTECH, Ogbomoso
A friend introduced me to participate in the MMM scheme. Being a lucrative one, I decided to benefit too, having heard of the success stories. I invested N40, 000 in the scheme. The money is for my final year project and my feeding allowance. It will be very painful if MMM crashes.
— Faniyi Inumidun, Accounting department, AAUA
A friend in my department started talking about MMM excitedly. He said MMM was a new online business platform that credits you with 30 percent interest of your payment in 30 days. I said waoh! I never took interest in it until the need to tackle certain needs arose.
On Tuesday when the news that the MMM had been suspended came in, I was expecting bank alert of roughly N500,000. I raised the fund to participate in the scheme from my pocket money. If the scheme crashes, it will be a big loss to me. Just last week, I lost to an online business called 'coin fever,' it all happened within minutes.
— Chukwunyere Chimobi, Electrical Electronics, FUTO
The latest investment I made in MMM was N100,000, but in total, I invested over N250,000 in the scheme. I got money to invest in MMM from other businesses that I run as a student. I didn't have any special plan for the money I would make from MMM. With the profit, I would upgrade my lifestyle and improve my life. I had always known that it would crash one day as it is not a sustainable scheme.
— Martin Mundus Unakwe, Electrical and Electronics Engineering, FUTO, Owerri
A friend of mine told me to join MMM when I told him I needed some money. I decided to try my luck with the money. When I saw many students making money, I joined the trend. I actually participated in the scheme because I needed to meet up with some basic school needs. For example, when I offered to provide "help" of N50,000, in the following month, I collected N75,000, with a gain of N25,000 without working or stressing myself.
I got all my money back last month before the accounts were frozen; I decided not to participate in it again because I was scared.
It is hard to believe that the money of other participants is going to be paid back. I hope and pray they lift the ban in January as they promised.
— Ifediora Sylvia, Federal Polytechnic, Bida, Niger State
Someone introduced me to MMM and he talked excitedly about it. I invested N30,000 in the MMM business. The money was what I made from a project I did for someone. Being a final year student, I am already preparing for graduation. I figured out that before my NYSC, there are things I could do if I have some cash. It will be painful if the scheme crashes Against an imminent crash, which I have been praying against, I will move on with life. This is because, from the outset, I understood the risk involved.Life is all about risk.
— Tunde Afuwape, Biochemistry, LAUTECH, Ogbomoso