People all over the world – regardless of religion or culture, consider marriage a noble and respective institution – thus making the marriage ceremony an elaborate and lavish event. From one end of the world to the other, weddings or marriage ceremonies involve all members of a community, sharing in the joys of the to-be-couple and spending a large amount of money to make the occasion joyous and successful.
In Nigeria however, marriage ceremonies among certain tribes can be prohibitive and very expensive due to the elaborate traditional rites and the cultural demands placed on the groom before his bride is released to him for a wife. The expensiveness of these weddings range from the dowry requested for by bride's family and community, to the traditional items requested to be furnished before the wedding ceremonies can take place.
Generally speaking, some cultures demand that a groom pay between N500,000 to N3 million as dowry on a bride before the wedding takes place, and some demand that up to 50 cows be provided as dowry for the bride before she is released as a wife to her suitor. After all, Jacob in the Bible served his father-in-law for 7 years before he could marry his first wife, and another 7 years to be able to marry his second wife. Some of the most expensive wedding cultures in Nigeria are the following -
i. Mbaise ethnic people of Imo State:
The Mbaise people are located in Imo State. Marrying their educated daughters can be very expensive because they are aware the bride-to-be leaves their community and assumes the name of another man for life, bearing his children and being a helper and homemaker to him. The dowry levied on a groom could be over N300,000 and the marriage list to be provided could cost up to N700,000.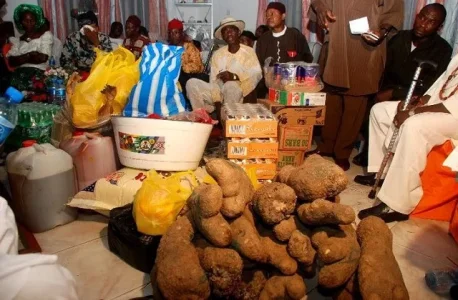 ii. Ikwerre people of Rivers State:
The Ikwerre people of Rivers State also have very expensive marriage rites, and this is largely because they believe their daughters have been raised with pains and dedication – and any man that would have them must pay suitably for them. The dowry and items listed for marriage ceremonies may cost up to N1 million before a family agrees for a man to marry their daughter.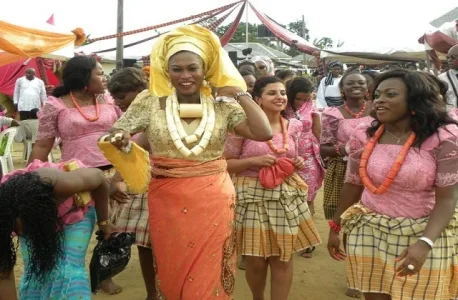 iii. Ibibio people of Akwa-Ibom State:
The Ibibio ethnic tribe of Akwa-Ibom State is predominantly agriculturalists, and their daughters are raised to be strong and self-sustaining. Marrying from this tribe can be very expensive because their daughters are believed to have been groomed to support a man and help him raise a family. A man should be ready to spend upwards of N700,000 before a marriage date is fixed among the Ibibios.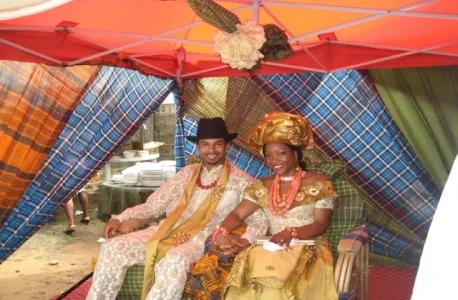 iv. Ngwo people of Enugu State:
A man who wants to marry from the Ngwo people of Enugu State must demonstrate that he is able to fully take care of his wife by meeting the exorbitant ceremonies required for the wedding to take place. The man is given a long list of items to buy or provide for the family of the bride and for the wedding to take place before he is allowed to marry their daughter.
v. Bororos of northern Nigeria:
The Bororos of northern Nigeria look identical to the Fulanis in several aspects and they have several similar cultures. It is believed both the Bororos and the Fulanis require several live cows that could even constitute a herd before releasing their daughters for marriage. They may request for between 10 to 50 live cows, depending on the ability and wealth of the suitor, before a wedding ceremony can take place.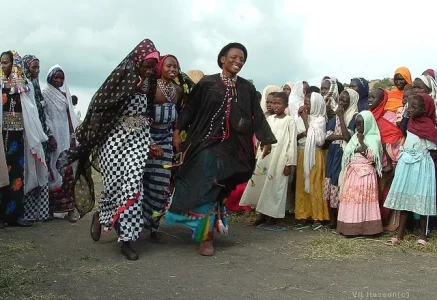 vi. Nkpa people of Abia State:
The Nkpa people of Abia State occupy Bende local government area of the state, and they value marriage so much that an outsider from the tribe or community will pay through his nose to obtain a wife from amongst them. It is believed that marriage between an Nkpa man to an Nkpa lady is cheap and affordable, but highly expensive and prohibitive if the man is from another tribe or state.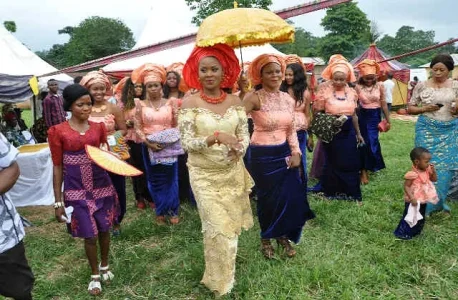 Ijebus of Ogun State:
A man is not tasked so much at attempting to marry an Ijebu lady from Ogun State, but the wedding ceremony can be as expansive as feeding and entertaining a whole community. The dowry or bride-price requested of the suitor and the wedding items listed to be provided may be within reasonable range, but the Ijebus are known to be jolly-hearted and wouldn't miss any social opportunity for a lavish party or cultural event where food and entertainment take centre-stage.