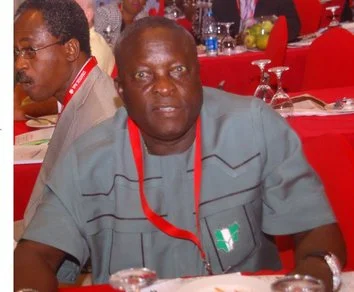 Nigeria's Supporters Club today departed the country for Brazil to cheer the Super Eagles at the 2014 FIFA World Cup.
A joint prayer session of both the Christians and Muslims faithfuls was equally held for the Super Eagles on Thursday.
Not all of the supporters left the shores of Nigeria for Brazil,but only 150 out of the 300 members of the body departed for the World Cup tournament on Friday.
The other remaining 150 members are expected to leave on Saturday to join others in Brazil.
The contigent is expected to arrive in Brazil early for Nigeria's opening game against Iran at Curitiba on Monday.
President of the Supporters club Rafiu Ladipo called for more support and prayers for the team.
"Nigerians should continue to support and pray for the success of the team in the World Cup.
"We, members of the supporters club, believe in God and the efficacy of prayer.