The Ogun State Governor, Ibikunle Amosun, has asked genuine investors to take advantage of the business friendly atmosphere being put in place by the state government and invest in the state.
He made the call in Abeokuta, the state capital, while unveiling the 3rd Ogun State Investors' Forum slated for between May 10 and 11.
With the theme; 'Environment, Agriculture, Transportation: Ogun State Emerging Economic Power House', the event will focus on drawing attention to the opportunities in the environment, transportation and agriculture sector of the state economy.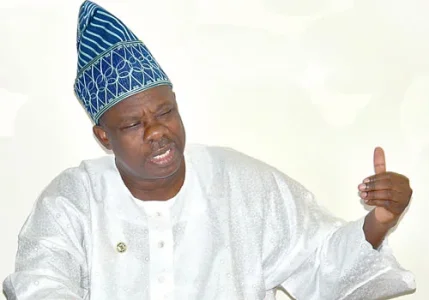 While giving a clean bill of health to the state's economic standing despite the current financial challenges, Governor Amosun said that the state has not done badly. He put the debt profile of the state at 65 billion Naira.
Commenting on the two previous editions of the investors' forum, the Governor said that the state has been able to attract well over 100 million dollar investments in various sectors of the economy.
He expressed optimism that the 2016 edition would attract more successes to the state.