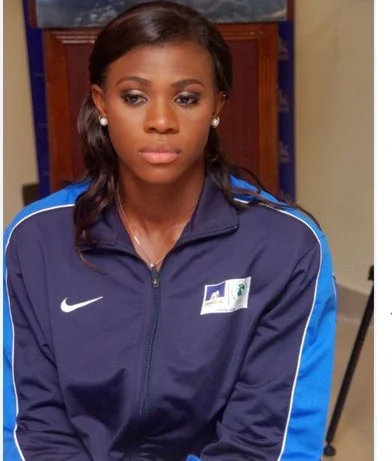 Nigeria's current queen of tracks Blessing Okagbare is aiming to become the second person to win six consecutive 100m titles at the All-Nigeria Athletics Championships.
Okagbare will be leading the lines in an event that will see top Nigerian athletes compete for honours at the U.J Esuene Stadium in Calabar.
She holds the pre-championships fastest time of 11.18secs and will be aiming to do under 11.10secs the best at the championships.
If as expected she wins the race,she will join Mary Onyali-Omagbemi as the only people to have won six consecutive titles.
The championship record is held by Damola Osayemi whose time of 11.08secs still stands as the best.
Organisers had to readily fix the tracks at the U.J Esuene Stadium in time for the championship,because the stadium had been under repair for the 2014 National Sports Festival,which Calabar is hosting.
Other top Nigerian athletes who will be competing in Calabar include: Gloria Asumnu,Regina George,Obinna Metu,Amechi Morton and Tosin Oke.
The athletes will be using the event to prepare for the 2014 Commonwealth Games in Glasgow.