Former Military Head of State, Yakubu Gowon has apologised to Niger Delta communities for the neglect they have suffered in the hands of the successive Nigerian governments.
Gowon made this disclosure at the Premiere of Oloibiri, a movie about a particular community in the Niger Delta region of Nigeria on Thursday at the Muson centre,Onikan.
He urged the government; across all levels, to be humble enough to dialogue with aggrieved people.
"Watching through the movie, I agree that the movie mirrors a clear manifestation of the collective negligence and failure of leadership in successive governments in our country
"Looking back today, I must confess here that the people of Oloibiri have felt badly neglected and of course, they are hurt", Gowon said.
"I move as a former head of state to offer the nation's profound regrets and my personal apology to the good people of Oloibiri with the prayers to the present and future government at all levels in the land to work towards redressing the wrongs of the past to these people.
"I also request the people of Oloibiri to forgive the oversight and mistakes of the government and the corporate government of Nigeria."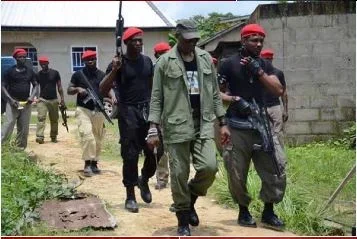 On his part, the Chairman of Bayelsa State Traditional Council and King of Town Brass, Cheif Alfred Diete-Spiff Amayanabo described the neglect and exploitation of the Oloibiri and other communities as a sad one.
"If Nigeria never existed, it would have been a movie.
"Over 60 years after discovery of Oil in large commercial quantities, Oloibiri can claim hold of a good road, no portable water, few schools in the community are with leaking roofs and no single hospital", he said.
He, therefore welcome the dialogue of President Muhammadu Buhari-led federal government with the community slated for next month.
The Executive producer of Right Angle productions, Mrs. Oge Neliaku commended President Muhammadu Buhari for the commencement of the clean up of Ogoni land.
Last edited by a moderator: